Give Out Day 2022 for PFLAG Oklahoma City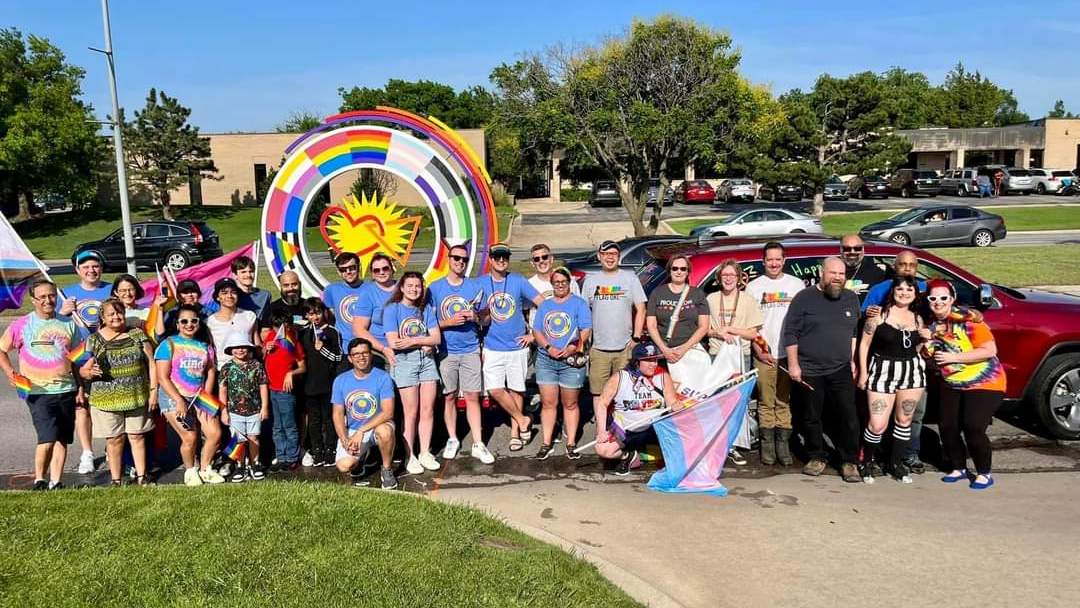 With your support, we can continue our mission to support, educate, and advocate for the community!
$30
raised by 1 people
$1,000 goal
PFLAG Oklahoma City is OKC's local chapter of PFLAG national, the nation's largest family and ally organization. Since its founding in 1973, it has evolved to include all members of the LGBTQ+ community, families and allies.
PFLAG Oklahoma City's mission is to provide education, advocacy, and support for everyone connected to the LGBTQ+ community. Our functions include peer support for parents navigating unfamiliar terrain and LGBTQ+ people seeking their chosen family. We want everyone to have the tools and education they need to effectively advocate for themselves, or on behalf of their loved ones. PFLAG OKC is passionate about creating an inclusive community in Oklahoma City where all are truly welcome.
It would not be a stretch to say that the work of PFLAG saves lives. Human beings are social animals. We need to belong to a loving, protective community and when we don't, we hurt in so many ways. When LGBTQ+ kids are affirmed and supported by their families they're less likely to suffer from depression or attempt suicide. When families are supported, they're better able to provide the emotional resources their LGBTQ children/siblings need.
In addition to organized meetings, board members often provide individual support for individuals who require more than our group discussions, or who are not always comfortable sharing in a group setting. This can take the form of informal visits, phone calls, or referrals to agencies who can provide specialized services beyond the scope of PFLAG.
PFLAG OKC's core functions include monthly support groups, advocacy for all associated with the LGBTQ+ community, hosting potlucks, speakerships, film screenings, development trainings, and more.
Instagram