:) Join TFN for Give OUT Day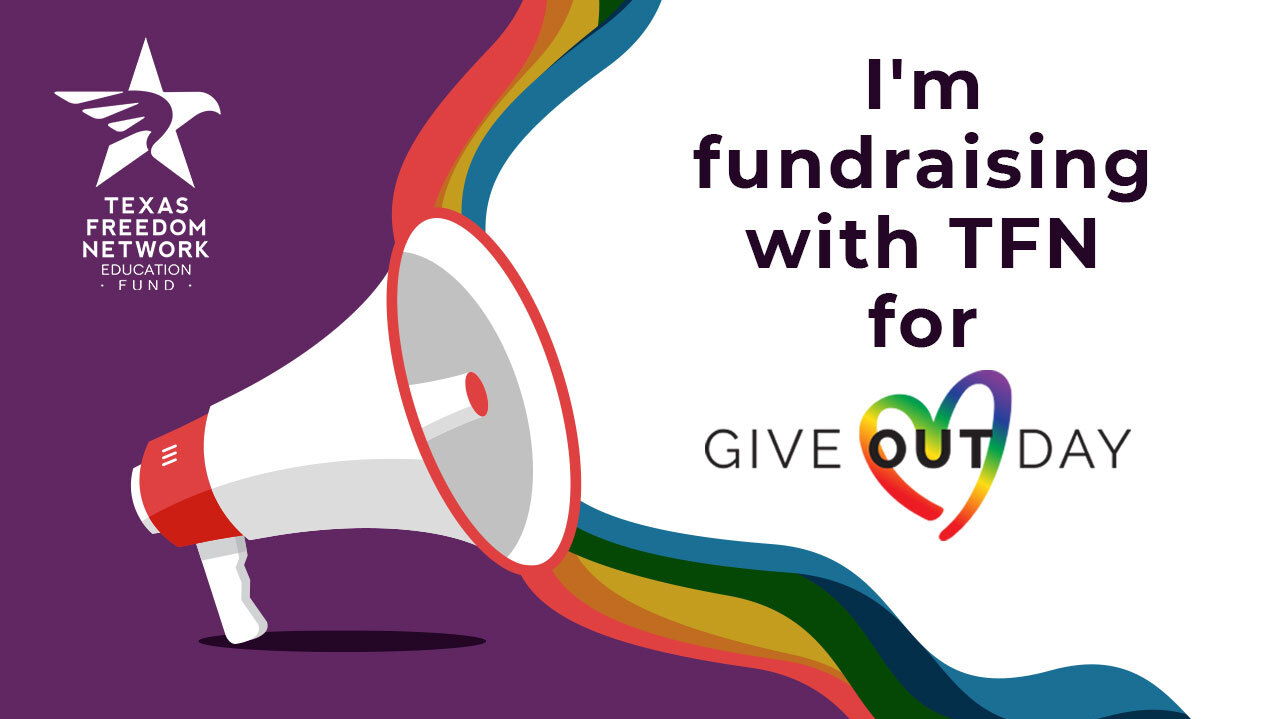 We are so proud to be a part of the TFN family and to support their vital work this pride month.
$650
raised by 4 people
$1,000 goal
We are so proud to represent TFN during Give Out Day! TFN has emerged as a progressive powerhouse with a grassroots network of more than 150,000 activists across the state. From our organization's beginning, TFN has been an indispensable partner with allies on the front lines in the fight for LGBTQ+ equality in Texas. 
Our work is just beginning. Texas remains a state where LGBTQ individuals can be fired from their job, denied a place to live or refused service at a business simply because of who they are or whom they love. Far-right activists and politicians have spent this year vilifying and endangering our community, and they will not stop. 
Your generous support will provide important resources to fund TFN's organizing, advocacy and education efforts at the Texas Capitol, the State Board of Education and in local communities across the Lone Star State.
Discrimination and hate have no place in the Lone Star State. Thank you for joining our movement.