15 Years for the Love of Our LGBTQ+ Children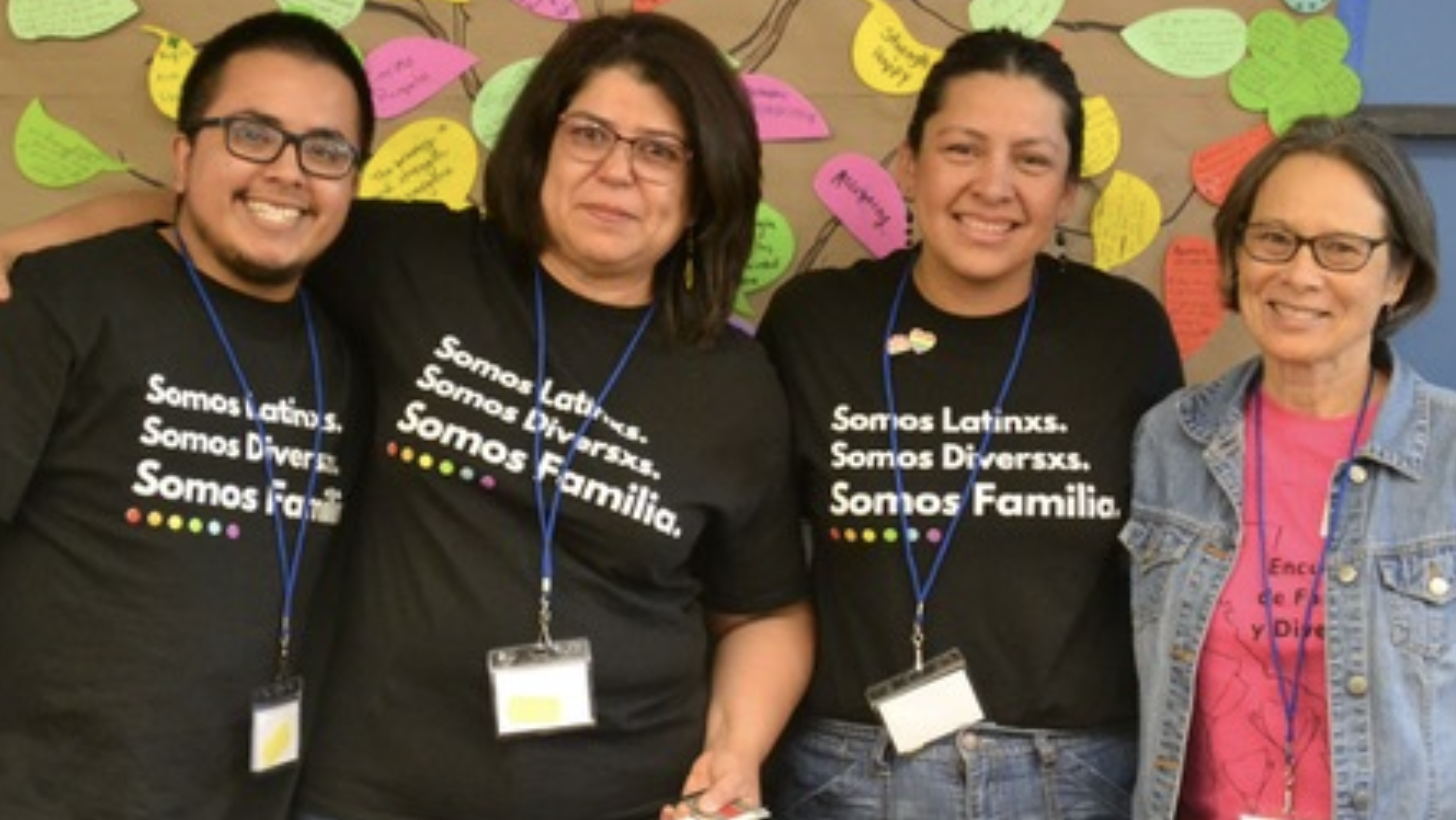 ¡Ayudenos a celebrar 15 años de Somos Familia! Help us celebrate 15 years of Somos Familia!
$2,565
raised by 39 people
$1,500 goal
(Scroll down for English.)
Hola de parte de Mirna y Laurin.
Ayúdenos a celebrar el 15 aniversario de Somos Familia!
Nue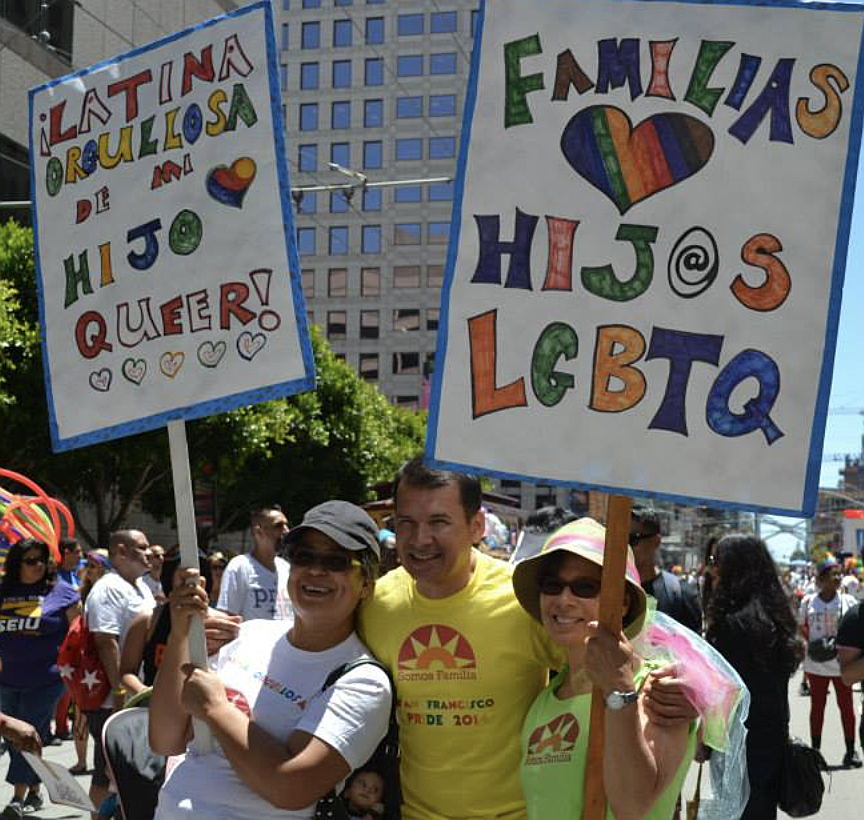 stro amor por nuestros hijx cuir nos inspiró a comenzar Somos Familia en junio de 2007. Queríamos crear espacios seguros para apoyo mutuo entre las familias latinxs con hijes LGBTQ+. No teníamos idea de que Somos Familia seguiría existiendo 15 años después conectando a personas LGBTQ+ y sus familias en muchos países con grupos de apoyo, videos, y otros materiales educativos.
No ha sido fácil mantener nuestra participación por tantos años, pero seguimos adelante porque podemos ver la gran diferencia que nuestro trabajo ha hecho y hace en las vidas de muchas personas, incluyendo las nuestras. Estamos construyendo una comunidad que no sólo acepte, sino que también célebre a nuestros miembros de la familia LGBTQ +.
Nuestra comunidad ha sido muy afectada, no solo por la pandemia, sino también por el creciente clima de odio hacia las personas LGBTQ+, las personas de color y les inmigrantes. En estos momentos es muy importante mantener las familias unidas y construir el poder en las comunidades para defender nuestros derechos. En los últimos dos años, cuando empezamos grupos de apoyo por Internet, pudimos alcanzar a más familias en más lugares. Setenta y dos familias de 10 estados y 9 países han participado en nuestros grupos de apoyo familiar. También hemos brindado apoyo bilingüe continuo para personas trans masculinas, de 20 a 55 años de edad a través del Grupo Fénix.
¡Nuestra meta es recaudar $20,000 este Día de Dar! ¡Apoye a Somos Familia con $15 o más para celebrar 15 años. ¡Ayúdenos a seguir adelante por 15 años más! Si puedes, conviértete en un donante mensual y apoya nuestro trabajo por todo el año. Todas las donaciones realizadas el 30 de junio o antes se destinarán a esta campaña.
Mil gracias y mucho amor,
Mirna Medina y Laurin Mayeno
Hello from Mirna and Laurin.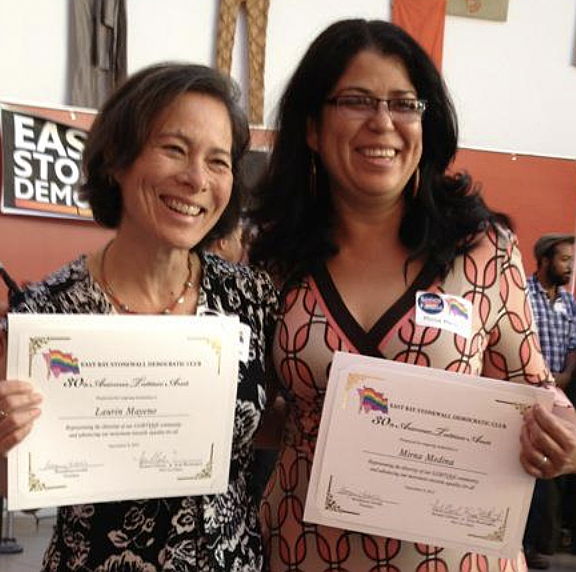 Help us celebrate the 15th Anniversary of Somos Familia!
In June 2007, our love for our LGBTQ+ children inspired us to start Somos Familia. We wanted to provide safe spaces for mutual support for Latinx families with LGBTQ+ children. We had no idea that 15 years later Somos Familia would still exist, connecting LGBTQ+ people and their families in many countries with support groups, videos, and other educational materials.
It hasn't been easy to keep going for all these years, but we've stuck with it because we can see the huge difference Somos Familia makes in many people's lives, including our own. Together, we are building a community that not only accepts, but also celebrates our LGBTQ+ family members.
Our community has been hit hard, not only by the pandemic, but also by the rising climate of hatred towards LGBTQ+ people, people of color, and immigrants. In these times, it is critical to maintain our families united and build community power to defend our rights. During the last two years, when we started our on line support groups, we were able to reach more families in more places. In the past two years, 72 families from 10 states and 9 countries have participated in our family support group. We've also provided ongoing bilingual support for trans masculine folks, ages 20-55 people through Grupo Fénix.
Our goal is to raise $20,000 this Give Out Day! Please support Somos Familia with $15 or more to celebrate 15 years, and help keep us going for 15 more! If you are able, please become a monthly donor and support our work year round. All donations made on or before June 30 will go towards this campaign.
Many thanks and much love!
Mirna Medina & Laurin Mayeno